More Information – Contact us to price a professional move for this table
$ 1,200.00
USED POOL TABLE BUYERS GUIDE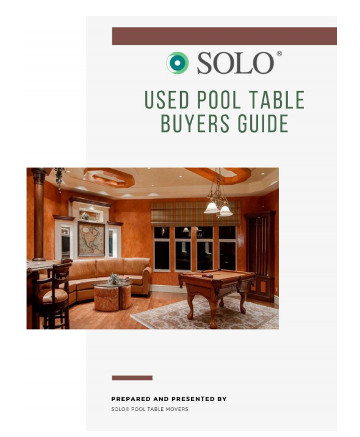 Get your guide Now!
This pool table is American Heritage brand and is slate and oak with leather pockets. It features gorgeous clawfoot legs. We believe it is the Arturo style. It was also professionally re-felted about a year ago and hasn't been used much since, so still in amazing condition.
Comes with:
Table
1 set of Pool balls
Two racks-regular and nine ball
Three cues, one needs the tip replaced
Over the table light as shown in photos
Brushes
Green chalk
Standing cue holder and wall-mounted cue holder
This table is a BEAST and requires 4-5 people to carry it. We, unfortunately, cannot help move or load.